Categories
Products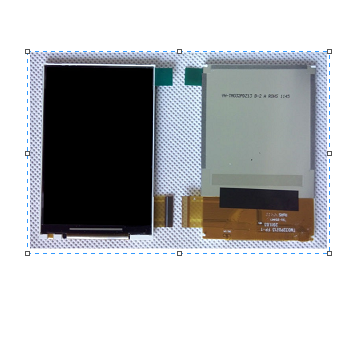 3.2'' 320x480 IPS display LCD module for STM32/ARM7/ARM9
Quick Details
Place of Origin:

Guangdong, China (Mainland)

Brand Name:

Control

Model Number:

CT032J25

Type:

LCM

Size:

3.2''

Resolution:

320*RGB*480

Core:

S6D05A1X

Graphics Memory:

Yes

Interface:

RGB, 3 wire 9bit SPI

ucGUI:

Supports

Display mode:

Transmissive, IPS

Viewing Angle:

6 O'clock

Pin Number:

51pin FPC for LCD

Backlight:

6 LEDs
Contact now
Introduction
This is a 3.2'' 320x480 IPS display LCD module.
It has high resolution 320x480 and IPS display mode gives it free viewing angle.
--Supports RGB and SPI interfaces.
--In SPI mode, only 2 cables are needed for use at some time. CS cable can be saved.
--3 cables can make it work at ucGUI. So it is suitable for STM32 and similar SCM.
--STM32 and ucGUI reference files will be provided.

Photos ( LCD screen can be bought separately)
Shipping Label on the rear side of TFT-LCD display
Shipping ways:
1)Packing---Forwarder---HK Port---DHL---Tracking number
2)Contact DHL/UPS/FedEx directly with customer's account
3)To be picked up