Categories
Products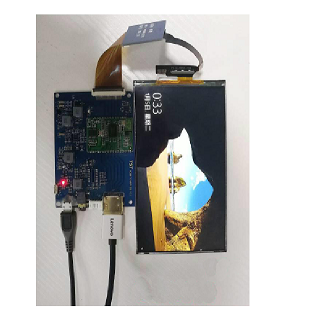 HDMI to MIPI DSI LCD controller board supporting 1200*1920@60hz under Video mode
Quick Details
D/C:

PCB with components.

Package:

PCB with components.

Model Number:

HM-08A V2.2

Type:

Drive IC

Brand Name:

Control

Place of Origin:

Guangdong, China (Mainland)

Function:

Driving MIPI DSI LCD with HDMI input
Contact now
Introduction
1) General Description
This is a HDMI to MIPI solution which can make MIPI DSI LCD screen display signals from HDMI port.
It supports 4-lane MIPI DSI LCD maximumly. And the maximum resolution under video mode is 1200*1920@60Hz.
VSP,VSN,power IC and backlight constant current drive circuit are integrated.
This HDMI to MIPI core board is usually used in DEMO player,VR,3D printing and so on.
2) Picture for reference
Packed with foam and cartons.
Shipping process: Packing---Forwarder---HK Port---DHL---Tracking number
Or HK warehouse----Forwarder----DHL tracking number
Or Taiwan warehouse----Forwarder---DHL tracking number
We supply A grade new original InnoLux and AUO LCD panels.
Matching touch screens and driver boards are also available.
We advise our customers:
1)Please contact us for detailed specifications and check them carefully before choosing a LCD module, touch screen or driver board.
2)Please do let us know if quantity and presentation quality are OK within 1 week after signing the goods.
3)Please share information as much as possible when you meet a problem in using our products. That will do us a great favor to find a solution.
4)We are responsible for our LCD parts but joint responsibility is not included.
Control Electronic Co.,Ltd. was founded in 2008 in Shenzhen.
Before that,the leaders had been in LCD panel industry for more than 6 years.
We mainly supply A grade new LCD panels from InnoLux and AUO.
Our engineer has 9 years' experience working in InnoLux.
Matching touch panels and driver boards are also available.
To spread our business,we had a new office in Shanghai this year.
We can trade in China mainland,HK or send goods to your destination.
Products are mainly used in industry control,security system,medical device,tablets,advertising machine and other instruments about display.
We look forward to cooperations and comments from you.