Categories
Products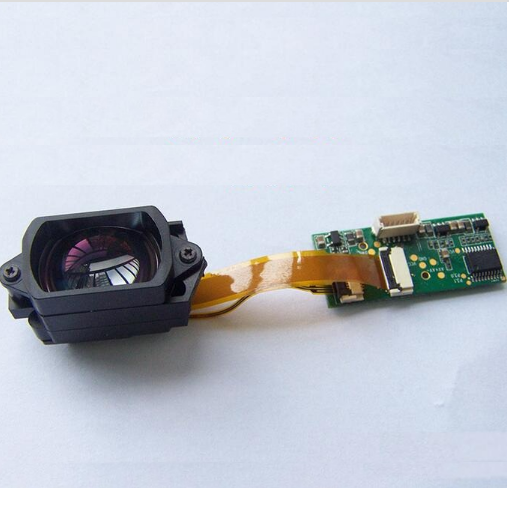 0.32'' 854x480 Micro LCD Display, AV input interface for Monocular Video Glasses
uick Details
Place of Origin:
Guangdong, China (Mainland)
Brand Name:
Control
Model Number:
LCD-WVGA-032
Application:
Monocular,viewfinder, HMD
Driver Board:
AV
Driver Board Dimension:
36 x 15 (mm)
Operating Temperature:
0℃~60℃
Magnifying Lens:
Without
Customization:
Supported
Lighting Source:
LED
Display Mode:
Reflective
Video controller:
external
Optical:
nematic liquid crystal
Contact now
Introduction
SupplyAbility
SupplyAbility:20000 Piece/Pieces per Month
Packaging & Delivery
Packaging DetailsAnti-static bag
CartonPortSZLead Time :2~30 days
This display module is composed of a micro LCD screen and a AV controller board. It has a diagonal 0.32inch size and a 854 * 480 resolution.
It is a simple optical system without adjustments. The fixed IPD and focus setting is designed to maximise usability,yet retain the benefits of a simple product solution.
Technical Features:
(1) The display module can reduce customer development time and cost. It has small volume and can be easily applied to customer product development and design.
(2) Fill factor: < 50%
(3) Color generation: color filter triads
(4) Effective Eye Relief: 18mm. Exit Pupil: 6mm.
(5) Pixel Drive voltage: 3-5 V
(6) Easy Use: Plug power supply and input signals, then it will work
Application Areas:
(1) The electronic viewfinder of the digital camera / camera
(2) Portable civilian equipment such as micro projector, video glasses, head entertainment equipment, 3D display, game helmet and so on.
(3) Security monitoring, military use: single soldier helmet display, electronic sight, infrared night vision instrument, thermal imaging display, electronic telescope, aircraft helmet, gun sight, life detection visual device.
(4) Medical and industrial applications: man-machine visual engineering research, endoscopy, portable B-ultrasound, vision correction equipment, spectacles, various portable testing equipment
(5) Aero model: aerial, remote control aircraft parameter display system, remote control car video display terminal, etc.
(6) Minerals: coal exploration, metal mineral exploration